Why use us for your central heating installation?
Four reasons why you should use Puzzle Plumbers Luton:
Fully-qualified Gas Safe engineers
Up to 10 years certified warranty
Lowest price guaranteed
Domestic, commercial and industrial
Get a free quote
Benefits of our central heating services
Here's what you can expect from a new or upgraded central heating system
Faster, more efficient hot water and heating
Tired of waiting for your hot water to heat up or for the house to get warm and cosy? Well it's a thing of the past with Puzzle Plumbers Luton.
Our central heating installations are unmatched across the industry and deliver optimum efficiency as a result of fitting market-leading materials by highly trained, expert engineers.
Up to 30% off your gas bill
If your boiler is nearing the end of its working life (typically 10-15 years) then fitting a new highly efficient condensing boiler will deliver a drastic improvement on your system, resulting in a decrease on your gas bill of up to 30%.
As a general rule of thumb, Puzzle only fits A-rated boilers to maximise efficiency and long-term cost savings for our customers.
Greater amount of hot water
After a certain amount of time cylinders become inefficient and produce less hot water than expected; this is mainly due to a large deposit of limescale that's built up in the bottom of the cylinder.
Something as simple as a straightforward cylinder change could increase your hot water output by double.
Boost your water pressure
If your home has more than one bathroom then you might find that when you run two appliances at once – for example a bath and a shower – your water flow rate is not capable of providing a sufficient supply to both.
An unvented hot water cylinder addresses this issue as it is fed directly by the cold water mains, ensuring greater water pressure to any home with two or more bathrooms.
Don't just take our word
for it
See what our customers have to say about Puzzle Plumbers.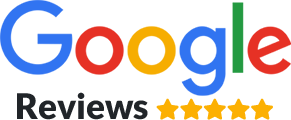 Sharon Forder
Arrived before time, which was great. Plumber was professional and polite.
Good quality service on our boiler. Clean and tidy work. Will use again.


James Stonnell
Highly recommend Puzzle plumbers.
Any time I've had a problem they alway comes out promptly and do a great job.


Paul Malcolm
I had a new boiler install, which was relocated to my loft.
The engineers came on time, worked cleanly, were friendly and their work was to a high standard.
Working with the industry's best for over 10 years
We pride ourselves on being the best, and so it's only natural we work with the best.
Need a more local plumber to you?
We have plumbers based all over Herts, Beds and Bucks, so if you'd like to have one a little closer to home then click your nearest area below.
Need a commercial plumber instead?
Check out our sister company Puzzle Plumbers Industrial for an commercial-focused service.
Visit our website
Get in touch with us today
Get a free quote for the cost of your new heating system, bathroom or job.