Why we're the best power flushers
Four reasons why you should use Puzzle Plumbers Northwood:
Fully-qualified Gas Safe engineers
Top-of-the-range equipment
Certified 12 month warranty
Domestic, commercial and industrial
Get a free quote
Benefits of a complete power flush
Here's what you can expect from a power flushed central heating system
Extend your system's life
Power flushing clears any sludge, cold spots, corrosion and black iron oxide deposits from your radiators, boiler and central heating pipework and controls.
The result is an instant boost to the life of both your boiler and central heating system.
Achieve peak performance
A power flush removes magnetite sludge and hydrogen build up throughout your system, meaning quicker heat-up times, reduced energy use, a quieter boiler and more.
On top of this, you can also expect an extended pump life and greater long-term health for your boiler and radiators, helping you save money in the future too.
Reduce your fuel bill
As a result of the improved effiency a power flushed central heating system delivers, the overall cost of your monthly fuel bill is significantly reduced.
In fact, you could save up to 25% a month after a simple power flush.
How a power flush is done
Connect
A Kamco power flush machine and Magnacleanse filter are connected to your boiler or central heating system's pipe work.
Cleanse
The system is then flushed with specialist chemicals to give it the necessary deep clean it requires.
Complete
Upon completion of the power flushing process, the system contains fresh, clean water complete with inhibitor.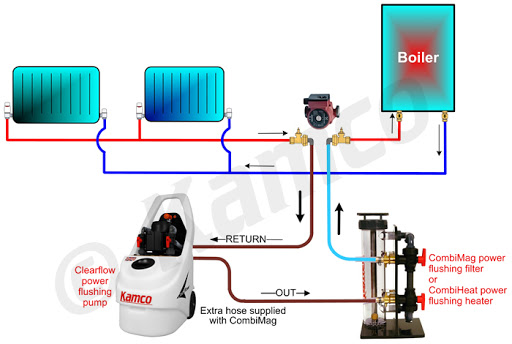 Don't just take our word
for it
See what our customers have to say about Puzzle Plumbers.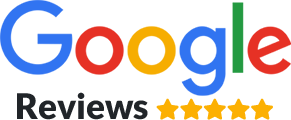 Sharon Forder
Arrived before time, which was great. Plumber was professional and polite.
Good quality service on our boiler. Clean and tidy work. Will use again.


James Stonnell
Highly recommend Puzzle plumbers.
Any time I've had a problem they alway comes out promptly and do a great job.


Paul Malcolm
I had a new boiler install, which was relocated to my loft.
The engineers came on time, worked cleanly, were friendly and their work was to a high standard.
Need a more local plumber to you?
We have plumbers based all over Herts, Beds and Bucks, so if you'd like to have one a little closer to home then click your nearest area below.
Working with the industry's best for over 10 years
We pride ourselves on being the best, and so it's only natural we work with the best.
Need a commercial plumber instead?
Check out our sister company Puzzle Plumbers Industrial for an commercial-focused service.
Visit our website
Get in touch with us today
Get a free quote for the cost of your new heating system, bathroom or job.